The Cincinnati Caledonian Pipes & Drums Band will gladly teach piping and drumming to anyone who is interested, free of charge! Our doors are open to all who wish to learn and are willing to apply themselves. Our primary expectations for all of our students are regular attendance, frequent practice, and commitment to play.
Lessons are normally held once per week and have a duration of one hour. We consider that given a good commitment level, students can be playing in the band (at a beginners level) after 12 months of lessons. The band has practices and events for all levels. Please note that there are no set class start dates for these lessons. Our band normally gives mini private lessons to each student in order to meet the needs of each student rather than trying to group each student into a class. The best way to get started is to buy the recommended gear (see below) and start attending the lessons!
Location/Time
Lessons are held almost every Thursday from 6pm-7pm at:
Springdale Nazarene Church
11177 Springfield Pike
Cincinnati, OH 45246
(click here for map/directions)
Be sure to check the front page of the website for periodic changes in practice location or cancellations.
Bagpipe Lessons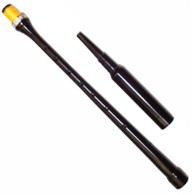 Beginning students must purchase a practice chanter. The practice chanter is played similarly to a recorder and facilitates learning bagpipe fundamentals including fingerings and embellishments. The band recommends the Gibson Long practice chanter for its quality and value. You can purchase this practice chanter at the Celtic Corner Store in Cincinnati or from online bagpipe retailers.
For more information about lessons contact the Student Coordinator.

Drum Lessons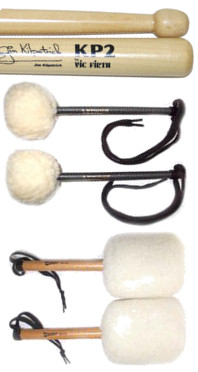 Drumming in a pipe band is a fun and exciting experience. A full pipe band drum corps includes a bass drum and tenor, alto, and snare drums. The highland style of snare drumming uses the traditional grip. The drumming is rudimental and reminiscent of military style drumming, though the road to excellence takes one through many twists and turns.
We have drum instructors in our band who will work with drummers to teach drum scores, improve precision, and teach the basics to beginners.
Snare drumming students need a practice pad and a pair of pipe band snare drumsticks. Practice pads are readily available at any local store of music or percussion supplies, but the drum sticks are available at special pipe band stores. Beginning drummers must purchase appropriate drum sticks and pads at a cost on the order of $50. Weekly lessons are free. We also ask that you bring a notebook and pen or pencil to take notes.
For more information about lessons contact the Student Coordinator.